We've Got You Covered with Our Car Wraps,
Truck Wraps and More!
Whether you need a full wrap, partial wrap or vehicle graphics, DG Graphics has the skills and ingenuity to achieve perfection. We are experts with car wraps, truck wraps, van wraps, box truck wraps, trailer wraps, boat wraps, graphics and more.
High Quality Materials
Smooth Process
Expert Design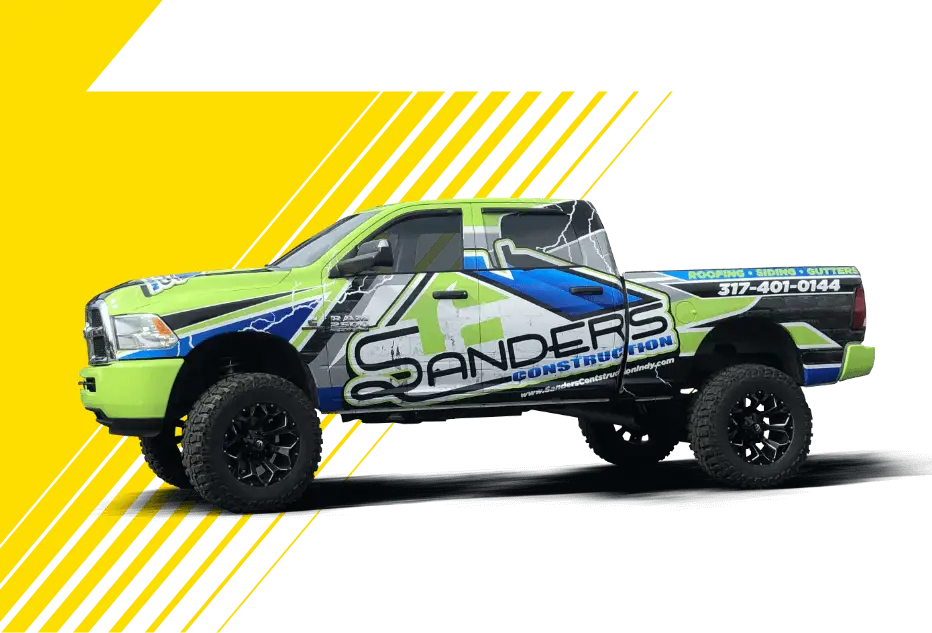 Full & Partial Vehicle Wraps
Accommodating Your Brand's Every Need
With over a decade of experience designing and installing wraps for a variety of vehicles, DG Graphics certified installers are intimately familiar with the unique characteristics of almost any make or model. We specialize in commercial fleet wraps and have wrapped countless cars, vans, trucks, and everything in between. Our wrap designers can design full and partial vehicle wraps, depending on your budget and requirements.
Vehicle Graphics
Graphic Solutions That Steal the Show
When working with DG Graphics, you can rely on our design teams to produce sleek & professional digitally printed logos and lettering, maximizing your brand exposure with even the simplest vehicle graphics. Using durable materials, our highly-trained installers can then transform your blank vehicle into a masterpiece and an effective marketing tool.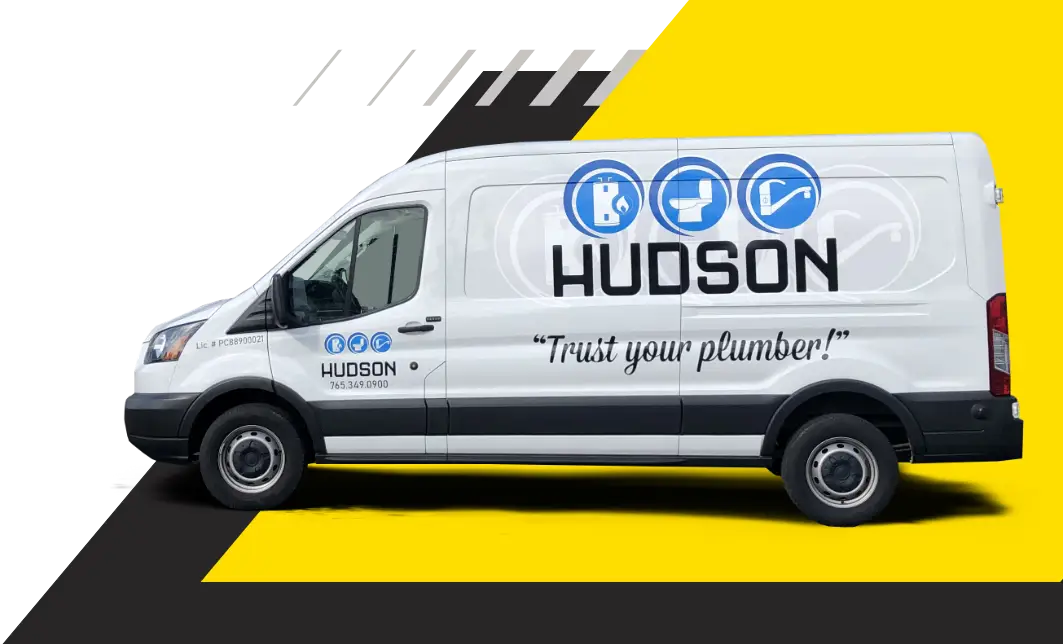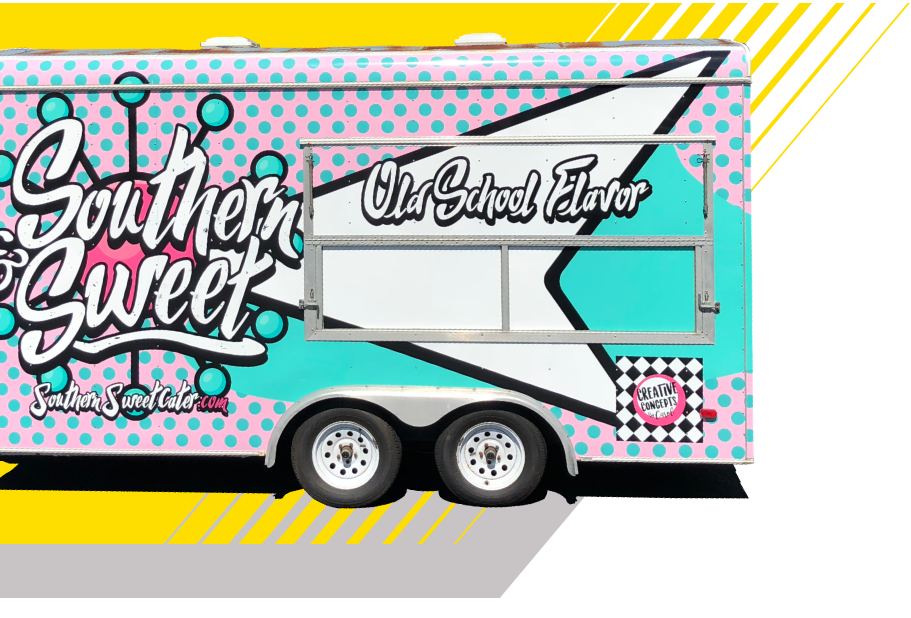 Trailers
Custom Wrap Design for a Unique Trailer Look
From a wrap designer's perspective, there's no better opportunity to prove one's chops than working on a trailer wrap. The sheer amount of space available allows us to create innovative, visually stunning messages, using almost any combination of patterns, colors, and graphics. We're also highly flexible—if all you need is a simple logo and contact details, we'll make that work to your brand's benefit. And if you want a unique graphic solution, even better!
Boat Wraps
Go Against the Current and Get Noticed
The team at DG Graphics gets excited every time a boat arrives at our facility for a wrap! We love the challenge of getting every detail right, from design to installation. We're committed to delivering a beautiful wrap that will put a smile on your face every time you venture out on the water. We've worked with all kinds of watercraft and know exactly how to wrap your boat to perfection.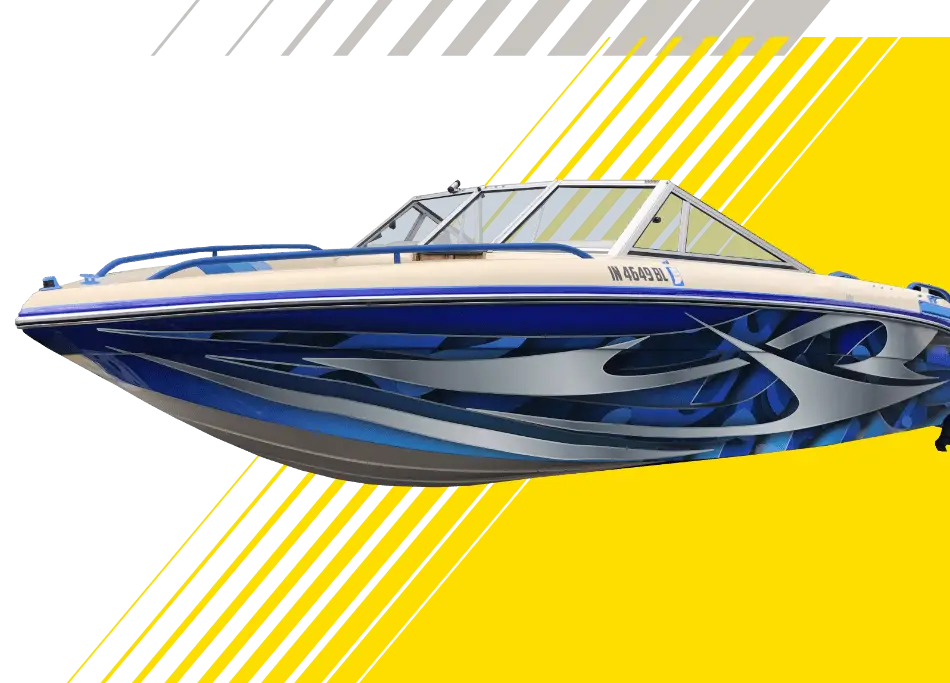 FAQ's
Have questions about our vehicle branding services? Check out some of our frequently asked questions. If you don't see a question you are looking for or still have questions, feel free to contact us!
Contact Us
How much does a vehicle wrap cost ?
Wrap prices vary depending on how much of the vehicle will be wrapped. An average full wrap on a vehicle can range from $2,000 to $3,500. We are not always the cheapest wrap provider; in this industry you definitely get what you pay for. We can create anything from simple vinyl lettering to partial or full vehicle wraps. Our wrap designers will help design a graphic coverage to meet any budget. To get an accurate price on your wrap give us a call or request a quote.
How long do vehicle wraps last ?
There are a lot of factors that play into the longevity of your vehicle wrap. We use Avery wrap film with laminate; the manufacturer of the wrap film estimates the durability of the wrap to last 5 years on vertical surfaces. Washing your wrapped vehicle on a regular basis will prolong the life of your wrap.
Are vehicle wraps removable ?
Yes! Removing a wrap requires a large amount of heat and various tools, such as torches and heat guns. To avoid any damage to your vehicle or injury to yourself we recommend you pay a professional to remove the wrap for you.
Will a wrap hurt my vehicles paint?
No. As long as your vehicle has OEM factory paint. We cannot guarantee against paint lifting or failure on vehicles that have been repainted. Vehicle wraps actually help to protect your OEM paint from harsh UV rays, the outdoor elements and minor scratches.
What if I get into an accident and my wrap is damaged ?
Good news! We always save your artwork and can reprint any part of your wrap and reinstall it. Be sure to check with your insurance company as this is sometimes covered by insurance.
Let's Get Started!
Let's talk specifics! We're happy to answer any questions you have.Call us today at 765.349.9500 or fill out our quote form.