Grow Your Business with
DG Graphics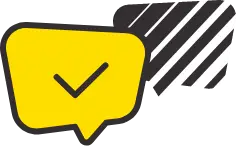 Design experts creating attention-getting designs with clean, simple-to-read messaging.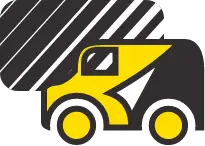 High Quality Sign & Graphic materials, coupled with our sophisticated production techniques creates a lasting impression

We adhere to aggressive deadlines, ensuring quality is not compromised
Who We Are
A Company Fueled by Passion.
Since 2011, owner Deric Gayde and his professionally trained team have delivered innovative vehicle wrap, digital graphic, and sign solutions for Central Indiana businesses. As a family-owned, family-operated business, we have strong ties to this community and a commitment to providing our clients with a seamless customer service experience, as well as exceptional wraps, signs, and graphics.
At DG Graphics, we follow a proven roadmap for success focused on step-by-step processes, true collaboration, honest communication, innovative design work, a state-of-the-art production facility, and finished work that wows.
Learn More
"We have been using DG Graphics for years. From initial conversation to install, every experience has been exceptional. I will continue to use them-they give no reason to look elsewhere. Thanks for making us look good!"
Todd Francis, First Serve Cleaning & Restoration
"We have used DG Graphics for several years and they continue to deliver a fantastic product! They have done everything from a sign on our building and wraps on our trucks to promotional items for us. We like creative ideas and Deric always delivers! "
Sue Dugan, Dugan Air
"Deric and the team at DG Graphics took on a complicated, long-term signage project as part of our new corporate headquarters. Finding a quality vendor to support our 55-year-strong family-owned and operated company was extremely important. They took great care to address concerns, double-check work, and communicate throughout the entire process, and took extra care to clarify steps throughout the process. Our project involved the coordination of multiple parties, and DG Graphics handled the project well despite the challenges incurred by the pandemic. They have also provided several great vehicle wraps at competitive prices. We are glad to work with such a quality, locally-owned business for our signage and wrap needs."
Cameron Nichols, Palmer Trucks
FAQs
Have a questions about our Sign and Wrap services? Check out some of our frequently asked questions. If you don't see a question you are looking for or still have questions, feel free to contact us!
Contact Us
What Is A Vehicle Wrap?
It is literally a huge decal applied to the surface of your vehicle by a vehicle wrap installer. Wraps are used to advertise commercial businesses on a vehicle. Our design team can turn your vehicle into a mobile billboard and show you exactly what your wrap is going to look like, prior to production of your wrap.
Why do I need a Sign for my business?
A creative, attractive sign can help your business stand apart from the competition. Signs serve as a type of silent salesperson for your business. Exterior signs draw attention to your place of business and help differentiate it from others on the street. Interior signs help customers locate merchandise and navigate your facility. Because an exterior sign is visible 24 hours a day, 365 days a year, its effect is continuous.
How long does it take to wrap a vehicle ?
There are many steps involved in the wrap process. First is the design phase which can take as little as a couple days, to a couple of weeks, it all depends on how intricate the design is. Once the design is approved and your wrap has been printed, a typical wrap installation will take 3-5 days. On average the entire process from design, print and install takes less than 2 weeks from acceptance of invoice to completion of your vehicle wrap.
Why Choose DG Graphics?
We are a family-owned, family-operated business with strong ties to this community and a commitment to providing our clients with a seamless customer service experience and exceptional wraps, signs and graphics.